Ağustosun ilk yarısında Xbox Game Pass'e eklenecek oyunlar

Ağustos ayının ilk yarısında Xbox Game Pass platformuna eklenecek oyunların isimleri ve tarihleri belli oldu.
Xbox platformuna 2017 yılında gelen yeni üyelik paketi Game Pass, aylık belli bir ücret karşılığında birçok oyunu ekstra para vermeden oynama imkanı sunuyor.
Microsoft'un Xbox ve PC kullanıcıları için hizmete sunduğu Game Pass servisine ağustos ayının ilk yarısında eklenecek yeni oyunlar belli oldu. Yapılan açıklamaya göre, bu ayın ilk yarısında platforma 10 yeni oyun eklenecek.
EKLENECEK OYUNLAR
5 Ağustos:
Curse of the Dead Gods – (Konsol, PC)

Dodgeball Academia – (Konsol, PC)

Katamari Damacy Reroll – (Konsol, PC)

Lumines Remastered – (Konsol, PC)

Skate – (Konsol)
12 Ağustos:
Art of Rally (Konsol, PC)
13 Ağustos:
17 Ağustos:
Microsoft Solitaire Collection: Premium Edition (PC)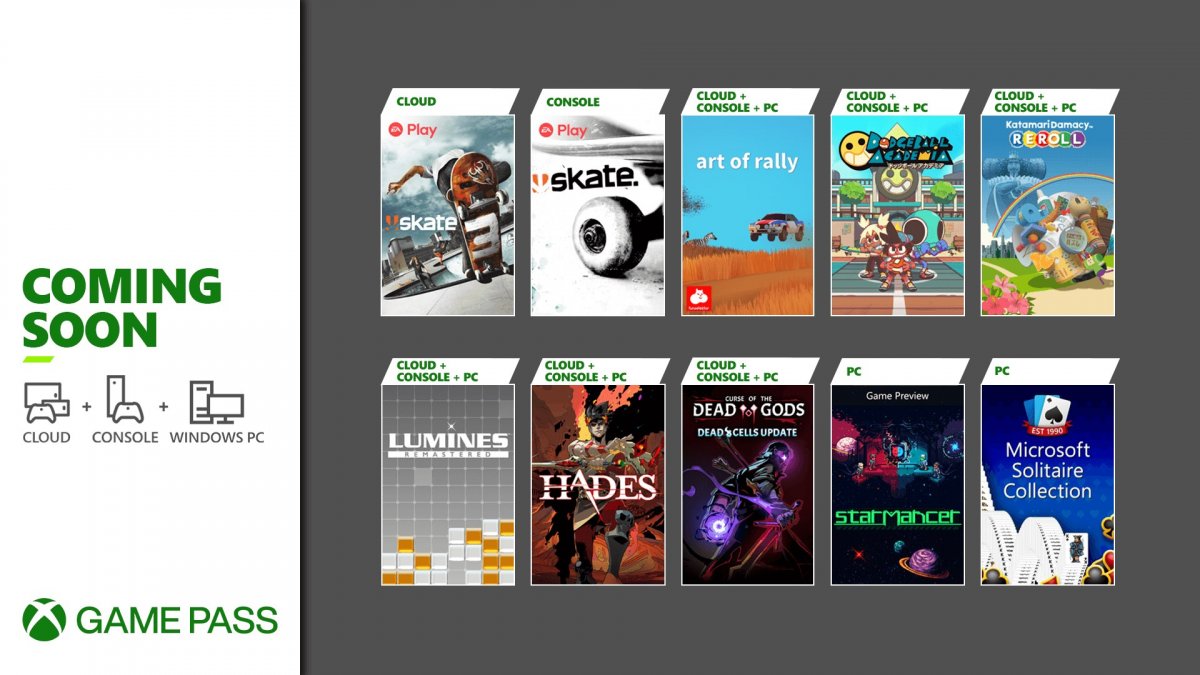 KALDIRILACAK OYUNLAR
Geçtiğimiz günlerde, GTA 5'in Xbox Game Pass platformundan kaldırılacağı sizlerle paylaşmıştık. 2013 yılında piyasaya sürülmesine rağmen günümüzde hala en popüler oyunların başında gelen Grand Theft Auto 5, bu ay Xbox Game Pass'e veda ediyor.
8 Ağustos:
Grand Theft Auto V – (Konsol)
15 Ağustos:
Ape Out (PC)

Crossing Souls (PC)

Darksiders Genesis – (Konsol, PC)

Don't Starve – (Konsol, PC)

Final Fantasy VII – (Konsol, PC)

Train Sim World 2020 – (Konsol, PC)
XBOX GAME PASS FİYATI
Xbox Game Pass aboneliğine sahip olmak isteyen kullanıcıların, PC ve konsol platformlarında 29,99 TL ücret ödemesi gerekiyor.