Trabzon'da 3 kızını öldüren imam, tutuklandı

Trabzon'un Of ilçesinde kızları Yaren (11), Hiranur (7) ve Elif Göktaş'ı (4) tabancayla başlarına ateş edip öldüren cami imamı Emre Göktaş, çıkarıldığı mahkemece tutuklandı.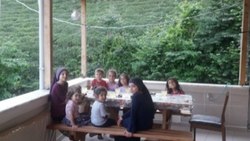 Of ilçesine bağlı Uluağaç Mahallesi'nde meydana gelen olayda mahalledeki camide imam olarak görev yapan Emre Göktaş, 112 Acil Çağrı Merkezi'ni telefonla arayıp 3 çocuğunu öldürdüğünü söyledi.
3 ÇOCUĞUNU TABANCAYLA VURARAK ÖLDÜRDÜ
Çay bahçesine gelen ekipler, yerde yatan Yaren, Hiranur ve Elif Göktaş adlı kardeşlerin öldüğünü belirledi. Olay yerinde bekleyen Emre Göktaş da suç aleti tabancayla gözaltına alındı.
Trabzon'da 3 kızını öldüren imam, tutuklandı VİDEO
EŞİNE ŞİDDETTEN UZAKLAŞTIRMA ALMIŞ
İmam Emre Göktaş'ın, anlaşmazlık yaşadığı 12 yıllık eşi Sibel Göktaş ile boşanma aşamasında olduğu, hakkında eşine şiddet uyguladığı gerekçesiyle bir aylık uzaklaştırma kararı verildiği, olay günü sona eren karar sonrası da çocuklarını görmek için yanına aldığı öğrenildi. Olay günü çocuklarını yeniden annelerine bırakması beklenen babanın cinayeti gerçekleştirdiği belirtildi.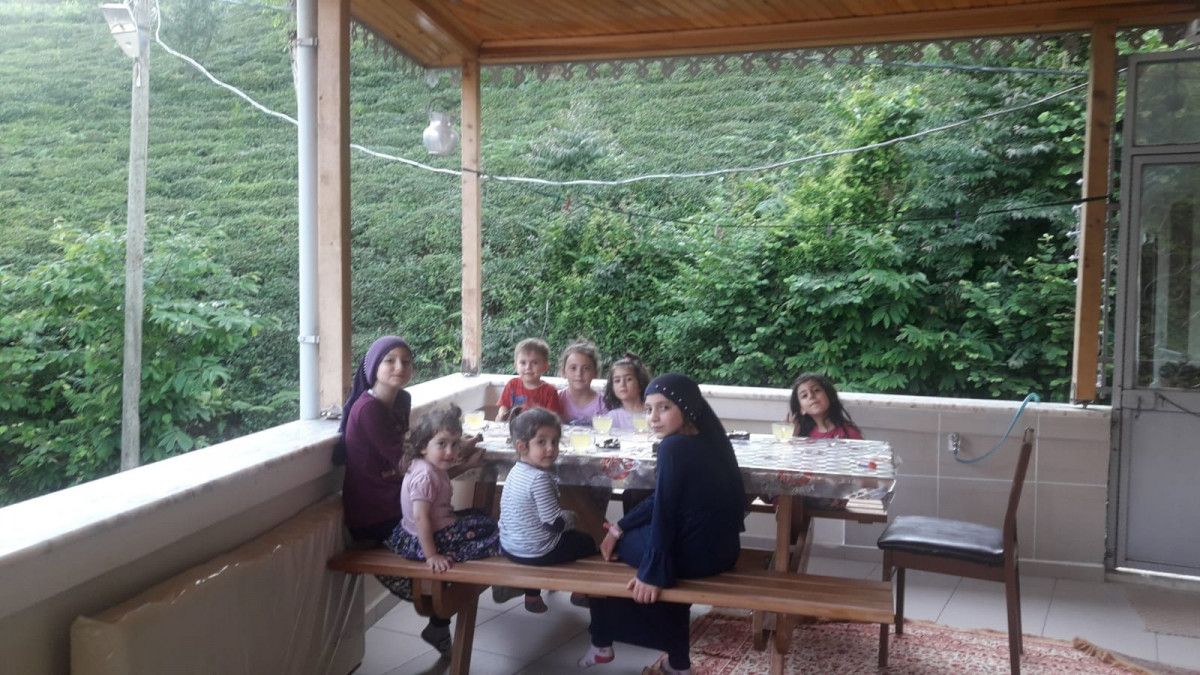 İFADESİNDE "GELMEZSEN ÇOCUKLARI ÖLDÜRÜRÜM" DEDİ
Jandarmada ifade veren imam Emre Göktaş, verdiği ilk ifadesinde olay anını hatırlamadığını ve sinirden cinnet geçirdiğini belirterek, kızlarının kendisine soğuk davrandıklarını ileri sürdü. Eşiyle tekrar barışmak için telefon açıp konuşmak üzere kendi evine çağırdığını ifade eden imam Göktaş, "Gel konuşalım. Gelmezsen çocukları öldürürüm diyerek onu korkutmak istedim. Ama eşim gelmedi. Sonrasını hatırlamıyorum" dedi.
TUTUKLANDI
İfadesi alındıktan sonra adliyeye sevk edilen Göktaş, çıkarıldığı mahkemece tutuklanarak cezaevine gönderildi.